PAINT MADE FOR YOUR FAMILY
When choosing paint for your DIY projects, you want a product that makes the job EASY, FAST and SAFE.
EASYCOAT All Walls Interior Paint has your project covered. With extra features like Microban's antimicrobial technology and the approval from Sensitive Choice® for asthma and allergy friendly products, it's easy to see why EASYCOAT is the safe family choice.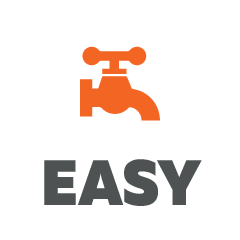 Wipes clean
Easy to apply
Cleans up in water
RECOAT IN 2 HOURS
TOUCH DRY IN 30 MINS
NEW FORMULA WITH BETTER COVERAGE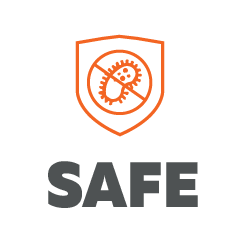 INHIBITS BACTERIA
LOW IN VOC AND ODOUR
7 YEAR GUARANTEE AGAINST MOULD*
Paint a room for less than $150*
The easy way to update your home on a budget.
NOW AVAILABLE IN BUNNINGS WAREHOUSE AND TAUBMANS STOCKISTS
Terms and Conditions
7 Year Guarantee
Taubmans® EASYCOAT® All Walls Paint is guaranteed to resist mould growth caused by airborne spores for 7 years if used in accordance with printed directions on pack and applied to suitable and properly prepared surfaces. If this guarantee is not met, we will replace the paint or refund your money. This guarantee is given by PPG Industries Australia Pty Limited and applies to defects in the manufacture or formulation of the paint. This guarantee does not cover mould growth from contaminated substrates or mould problems caused by environmental or underlying structural issues (e.g. localised high humidity, areas of low ventilation, structural damp or water ingress due to leaks), or paint failure caused by other factors beyond our control. We are not liable for the cost of labour or any other direct or indirect loss or damage arising from a breach of this guarantee. Customers are responsible for all costs of claiming under this guarantee. Claims must be submitted to taubmansinfo@ppg.com with a copy of purchase receipts for review and investigation. Subsequent actions will be determined upon initial investigation. The benefits provided by this guarantee are in addition to other rights and remedies under the law. If you are a consumer within the meaning of the Australian Consumer Law: Our goods come with guarantees that cannot be excluded under the Australian Consumer Law. You are entitled to a replacement or refund for a major failure and for compensation for any other reasonably foreseeable loss or damage. You are also entitled to have the goods repaired or replaced if the goods fail to be of acceptable quality and the failure does not amount to a major failure.
Microban
EASYCOAT with Microban® technology helps to protect painted surfaces from the growth of bacteria, mould and fungus. These built-in antimicrobial properties make EASYCOAT ideal for walls and ceilings in bedrooms, kitchens and bathrooms, as well as damp, high humidity areas. Microban technology is limited to the treated surface and is not designed to protect users or others from disease-causing microorganisms. Microban is not a substitute for normal cleaning practices.
Sensitive Choice
Taubmans EASYCOAT has been approved by the National Asthma Council Australia's Sensitive Choice Program. Products approved by the Sensitive Choice Program may be a better choice for people with asthma and allergies.
Paint a Room
Product coverage calculated on an average standard size room (3.2 m x 3 m) with a standard ceiling (under 2.4m), one window and one door. Results may vary depending on application process and equipment. Offer Starts 1 December 2022 and ends 1 July 2023. Price listed above applicable to the following products purchased from Bunnings Warehouse during the offer period: 1 x Easycoat All Walls White 4L Low Sheen or Semi Gloss, 1 x Easycoat Ceiling Flat White 2L and 1 x Easycoat Doors & Trim Gloss 1L. The number of litres displayed are based on two coats using the selected paint. Typically, a repainting job will require two coats, but new or dark surfaces may require three where the first coat would be an undercoat. An undercoat has not been considered in this price.